Checklist: Drive Leads with Better Landing Pages
---
Landing pages aren't like other web pages.
Most websites and pages focus on ease of navigation and consider multiple user paths. They're designed to make it easy to visit other pages and discover related content.
A landing page is different.
What is a Landing Page?
Landing pages are focused on a single objective – get the visitor to take a specific action. That action can vary – sign up for a newsletter, download an ebook, etc. In most cases, however, it involves the visitor sharing some information that kickstarts or advances the sales process.
Marketers call this a conversion. Because a landing page is solely focused on increasing conversions, it can be a powerful lead-gen tool.
Usually, visitors receive something in return for sharing their info. In many cases, they get access to an insightful or useful piece of content.
That exchange is the essence of every lead-gen landing page – a visitor offers information in exchange for content.
Landing Page Goals
A landing page should accomplish the following content marketing campaign goals:
Attract targeted website visitors (prospects, current customers, potential partners, media contacts, etc.) to a specific page on an organization's website
Secure key contact information and demographic details of those targeted visitors – email address, phone number, job title, organization, etc. – to advance in the sales funnel
Showcase a unique perspective and tease greater insights on a relevant and pressing need for those visitors
Create additional opportunities for follow-ups and touch points
Paid vs. SEO-driven Campaigns
There are two primary ways to attract visitors to your lead-gen landing page.
A paid ad campaign via social media or Google Adwords is laser-focused on targeting visitors and converting them to prospects by getting them to share their information and download the resource.
A campaign without paid promotion uses SEO and existing brand awareness to drive visitors to your lead-gen campaign. In this hybrid approach, your lead-gen page is more integrated with other content marketing and SEO efforts on your website.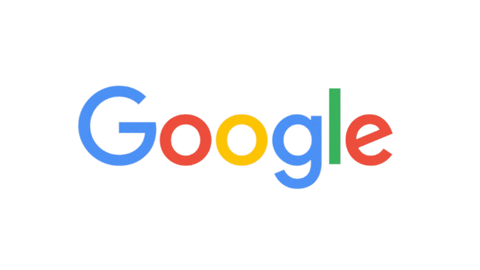 Start with Lead-gen Worthy Content
People don't like giving away personal information, especially to companies on the internet.
So if you're going to ask that people provide their email address or other details in order to access something, that something has to be good. In most cases, gated content will be more in-depth, targeted and insightful than the average article. Here's a sample of the kinds of resources that work well as gated content:
E-books
Webinars
Proprietary research
Comprehensive guides
Once you have content your audience will willingly give away their personal information to access, you're ready to create a landing page to attract the right users and compel them to take action.
Here's a checklist to ensure a landing page that delivers on your stated marketing goals for a specific lead-gen campaign or effort.
Make it Look Good
Consider different browsing experiences. Make sure the landing page design looks good in all browsers, on mobile devices, etc.
Create a clear user path. Remember, the primary goal of the page is to get visitors to enter their information and access the resource. Your website navigation bar and other elements may just be a distraction from that goal, particularly for paid campaigns.
Add engaging images. Use a graphic showing visitors an engaging, well-designed look at what they're downloading (e-book, report, etc.)
Create an eye-catching call to action. The action visitors actually take (usually clicking a button) should be easy to find and compelling. A customized submit button is the best way to go.
Write Engaging Copy
Write a good headline. Craft a headline that spells out what visitors will get when they offer up their info
Write informative body copy. The copy describing the offering should seal the deal for visitors debating whether or not to make the exchange. It should be scannable with benefits and insights easy to spot. Often it pays to tease the details of the downloadable resource with:

An abstract or table of contents
Key survey findings
Quotes or relevant data points
Insights that reflect a unique perspective

Craft a compelling call to action. The last call to action before the customized button should be the last push to get reluctant visitors to engage.
Optimize Everything
Ensure HTML source SEO. Optimize page title, URL and meta description.
Conduct keyword research. Identify the keywords your target visitors are searching for.
Optimize content layout. Starting with the headline, the scannable text should include keywords, with the most prominent keywords appearing in subheads as H1 and H2 tags.
Optimize content. Incorporate relevant keywords and phrases into the copy without losing the focus on engaging, insightful content.
Optimize images. Write alt-text descriptions for all images on the page.
Measure Metrics
Determine key metrics. Pageviews, downloads and conversions should all be measured.
Measure and monitor. Specific metrics will determine which parts of your lead-gen campaign can be improved. Low pageviews indicates the need for better SEO or a more targeted paid campaign, while low conversions suggests you need to create more compelling content to encourage visitors to take action.